Our company, White Wings Dove Release, is a family owned business managed by an awesome Mother and Daughter team, Brenda and Shinal Mckoy.
We aim to deliver a friendly and professional service to bring enjoyment and delight to your event. Whether it be wedding doves, funeral doves or simply doves for your event we love if you'd choose White Wings Release to unveil your surprise doves in Auckland.
Brenda started the business 12 years ago under the name, Wedding Wings after being unable to acquire some elegant white wing doves for her daughters wedding. From there, the business grew from weddings to funerals, unveilings and films. Since then, we have grown and changed our name to 'White Wings' allowing for diversity and reduce the restriction of dove hire to just weddings, broadening our scope. We think everyone deserves some unveiling doves no matter the event – to bring joy and happiness – whether your celebrating someone's life or new engagement.
For decades, our family have taken pride in the passion for protecting and caring for animals, but in particular those white Auckland Doves that bring a smile on the most saddening of days.
We ensure to keep our doves in a safe and humane environment; the treatment of animals being our top priority. We provide training on the correct handling techniques and how exactly to release them safely to make sure your day runs smoothly without hassle. Don't worry about having to keep a watch on the birds all day as we'll attend your event during the dove release to set up any baskets and help you with the release in any way that you need.
We can't wait to make your day as special as possible and take pleasure in releasing our beautiful white doves.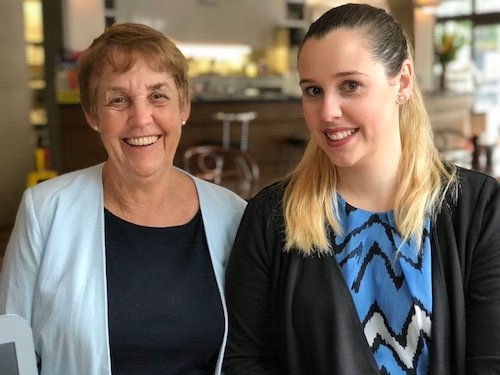 Brenda & Shinal McKoy
Owners | White Wings Dove Release
Shinal: 021 258 5925
My name is Brenda Mckoy, I started this business 10 years ago after struggling to find doves to release at my daughters wedding. After finally finding a pair of pure white doves  it was all worth it and such a memorable and special part of her day so I decided to share that experience and start my own small business along with my daughter Shinal, in releasing doves at weddings, funerals, unveilings and other events.
My daughter and myself are experienced in training, handling and caring for the doves and can help you to hold them on the day if you wish too.
I have had many birds over the years and an absolute bird lover.  My doves are pure white and kept very clean in large lofts when they are not out and flying. I have imported special heart-shaped baskets for releasing the doves out of that add a elegant touch to any event. 
As an animal lover I ensure that the doves are not harmed in any way, all doves are registered birds and are logged in from every flight.
I truely enjoy seeing how much joy my doves bring to people on their special day. It is truely something unique and spectacular.